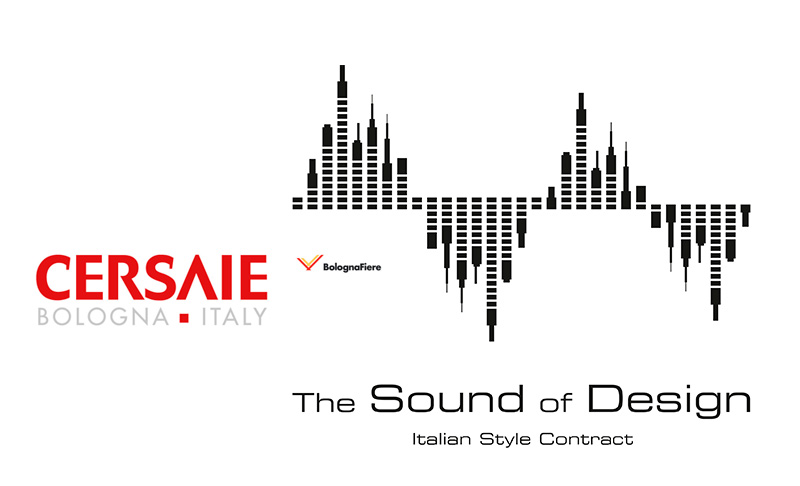 The Sound of Design
The Sound of Design, the fifth collective show in B2B at Cersaie, is the transversal, multi-product, high added value event entirely dedicated to the excellence of Italian Style. The exhibition has music as its focus and creative inspiration: it was created with the aim of illustrating through music how design can go through time adapting to fashion.
From 1976 to 1983 are the years most representative for the most fruitful periods of music and costume: the coexistence of different genres, styles and creativity like – disco music, electro, synt, punk, ska, rock, hard rock, metal, progressive, reggae, pop, new wave, rap, hip-hop – have made those years an inexhaustible source from where to take with both hands.
The Sound of Design will be divided into sets, each with a different setting in the contract sphere: those sets intentions do not want to be nostalgic but, rather, be a pretext to show the new products – even as preview – that will compose the various sets, showing their timeless ductility and design.